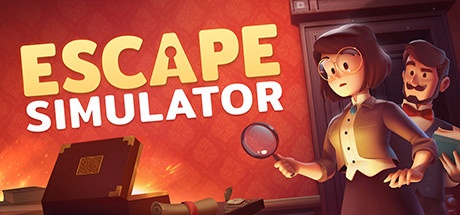 Although its name speaks for itself, let's take a look at Escape Simulator, which will be released on October 19th.
This article has been prepared with automatic translation.
Escape Simulator is good news for those who love escpae games. Escape Simulator, prepared by Pine Studio, offers escape games in different themes accompanied by quite challenging puzzles. Playing from a first-person perspective, Escape Simulator offers a variety of escape rooms -15- in three different location themes: Labyrinth of Egypt, Adrift in Space and Edgewood Mansion. In the demo version, we see an example of each of them. We are trying to solve the ancient lock mechanisms in the Egyptian labyrinth, which we are accustomed to from the movies. In the space shuttle, we first supply power to the ship and then try to run the system. In the library of Edgewood Mansion, we are trying to decipher the codes among the books.
What sets Escape Simulator apart is the Co-Op and community support. With multiplayer support for up to 3 players, you can solve puzzles with your friends. With community support, you can design your own escape room or try to escape rooms that others have prepared. Creating escape rooms and puzzles waiting to be solved for others will be just as fun as solving them.
A demo version of Escape Simulator is available as part of Steam Next Fest. You can try the game, add it to your wish list and start waiting for October 19th.